24 hr Dispatch (772) 879-2695
Welcome to Tow Boys Inc., a Family Owned & Operated company serving St Lucie & Martin Counties since 2007. The latest equipment, tools, certified towing operators and excellent customer service has set us apart from the competition.
No matter if your vehicle is broke down or involved in an accident, call us! If the Police are at the scene tell them you want to make an owners request for Tow Boys and save alot of money!
​Licensed & Insured
Dispatch Line
(772) 879-2695
Office Line
(772) 249-5718
8am - 5pm Monday - Friday
Closed Weekends & Holidays
6900 B Heritage Dr. Port St. Lucie, FL 34952
Off US Hwy 1 just south St Lucie Bowling Center & behind St Lucie Battery and Tire. take Williamsburg Way east to the end then turn left
Cash Only / Limit 10 miles
(light duty cars, trucks, van only)
Monday - Friday 8am to 5pm
Long Distance Towing Available 24hrs.
24 hour emergency road service available for vehicle lockouts, jump starts, winchouts,
tire changes and fuel deliveries.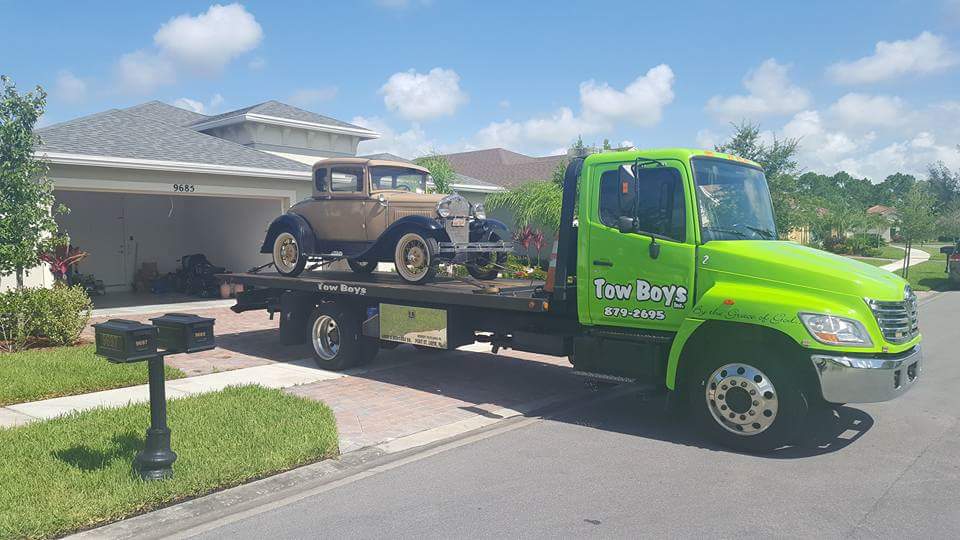 Tow Boys
Inc.
24 Hour Dispatch
(772) 879-2695
St. Lucie & Martin Counties
(772) 879-2695